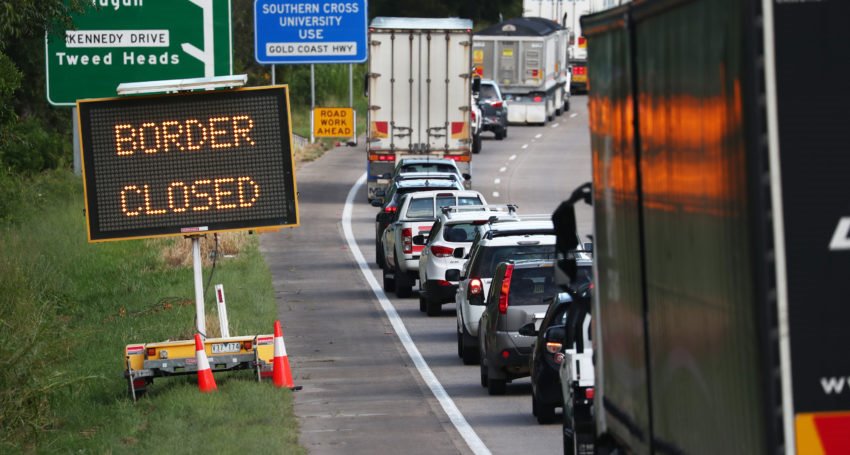 STATE PREMIERS URGED TO INTERVENE ON CROSS-BORDER ISSUES
FEDERAL agriculture minister David Littleproud has urged state premiers to "inject themselves" into serious cross-border issues that have emerged during the pandemic.
As reported in DCN, freight bound for South Australia from Victoria has been turned away at border crossings due to inconsistent COVID-19 testing requirements between the two states.
Other issues are reported to have emerged affecting agricultural supply chains and people's access to health services.
"The arbitrary closure of state borders have had serious unintended consequences not only on agricultural supply chains but also regional Australians wellbeing," Mr Littleproud said.
"Hard closures are stopping the flow of silage contractors and grain harvesters between Queensland and NSW, Queensland veterinarians and agronomists are also unable to visit clients in northern NSW."
He noted the case of a Victorian pastoralist who had been unable to get to Broken Hill to feed and water her 500 cattle.
"Where practical the Prime Minister will seek to raise these issues with premiers," he said.
"Keeping all of our agricultural supply chains secure is absolutely critical to ensuring supermarket prices for fresh products remains affordable for Australians while maintaining some of the best animal welfare standards in the world."
Meanwhile the government of Victoria has indicated it is working to overcome the difficulties of getting freight across the borders.
"We are working closely with our state and territory counterparts through National Cabinet to ensure we can keep freight moving during the pandemic," said a spokesperson for the government of Victoria.